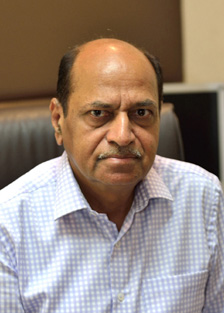 Lt. Vijay Malik (Practice 1970-2016)
Bsc., B.Arch.(Hons) Gold medalist, MCA, AIIA
Since our establishment in the year 1972, we have been fostering the growth and development of India. For this we have an integrated multi-disciplinary team of expertise which helps us realize the best possible solutions for our clients. We aim to create buildings that strengthen the fabric to which it gets amalgamated.

We provide a work environment which is open and transparent, comfortable, technologically advanced and conducive for integrated team working. We encourage freedom of thoughts and adopt a flexible approach in our design sessions.

We believe in giving ample opportunities to the young professionals. This has aided our company to grow with the changing times. Our values and beliefs have helped us expand our operations to cover a wide range of projects from housing commercial, retail, industrial, hospitality, institutional, civic cultural and others.